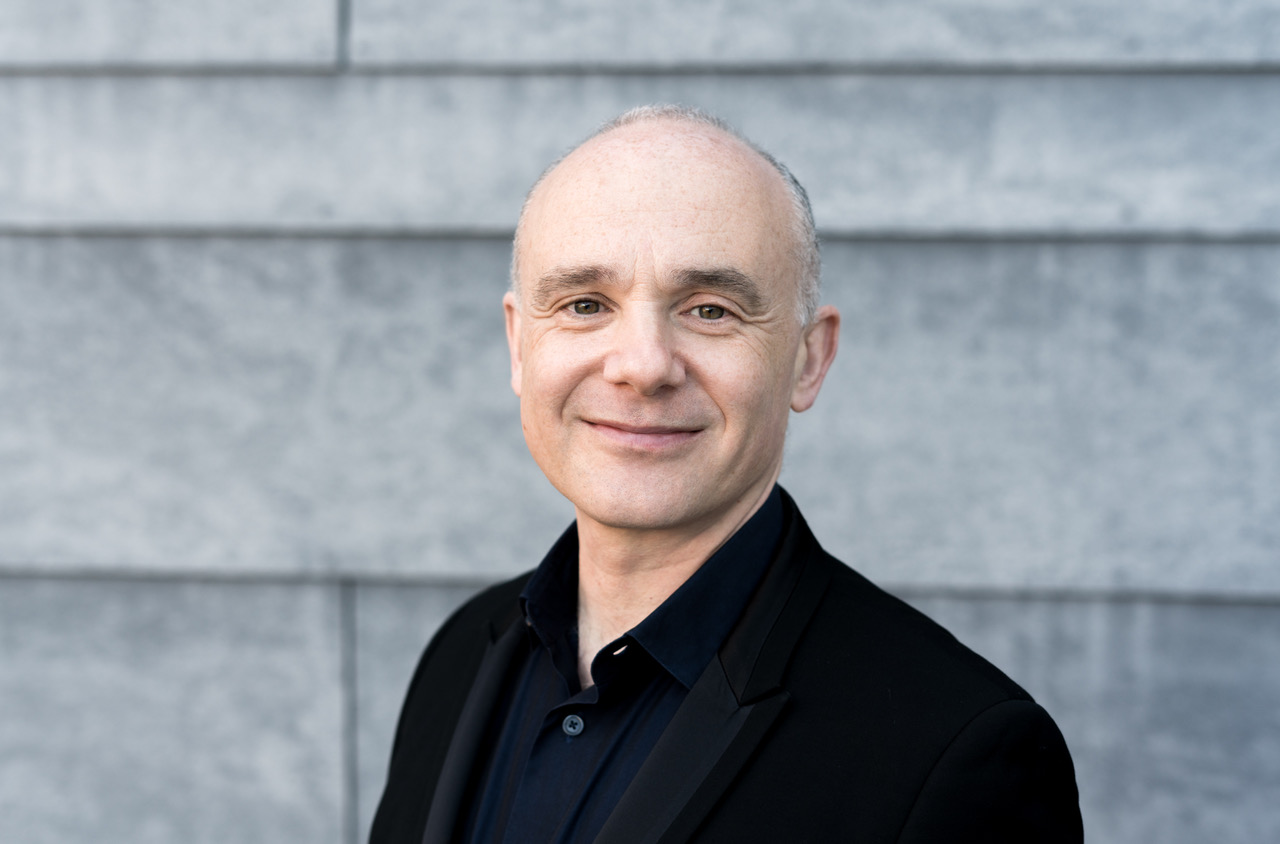 Andrew Zolinsky's unique style of programming and his individual interpretations have secured worldwide performances at many prestigious venues and festivals.  His work with living composers brings a vivid freshness, energy and passion to his interpretations of music from previous eras.
Though a noted performer of contemporary repertoire, Andrew enjoys performing a wide range of music spanning several musical periods.  His concerto repertoire includes Beethoven, Chopin, Grieg, Rachmaninoff, Gershwin and Barber; he has performed these composers with major orchestras, including the BBC Symphony Orchestra, BBC Scottish Symphony Orchestra, BBC National Orchestra of Wales, London Sinfonietta, Philharmonia Orchestra, London Concert Orchestra and the Orchestre National de Lorraine, and has worked with many distinguished conductors such as Stefan Asbury, Miguel Harth-Bedoya, Jonathan Bloxham, Martyn Brabbins, Baldur Brönnimann, Diego Masson, Jamie Philips, Andre De Ridder, David Robertson, Ryan McAdams and Pascal Rophe.
Andrew has given World and regional premieres of many of David Lang's works, including the world premiere in New York of the complete set of Memory Pieces.  Lang's beautiful piano piece This was written by hand was written especially for Andrew; he has recorded both this and the Memory Pieces on the Cantaloupe label.
Andrew is also very closely associated with the music of Unsuk Chin.  He has performed her complete Etudes for solo piano on many occasions, including the French (Festival Musica in Strasbourg), London (Wigmore Hall) and Italian (Venice Biennale) premieres.  Andrew also gave the London première of her Piano Concerto with the BBC Symphony Orchestra conducted by Miguel Harth-Bedoya.  As part of the BBC's 'Total immersion' series in 2011, Andrew gave the UK premiere of the Double Concerto with percussionist Owen Gunnell and the London Sinfonietta conducted by Stefan Asbury at the Barbican Centre.
In addition to Lang and Chin, Andrew has, on many occasions, performed works by Laurence Crane, Michael Finnissy, Michael Zev Gordon, Simon Holt and Diderik Wagenaar; Finnissy, Zev Gordon, Lang and Holt have written and dedicated pieces to him.
The music of women composers has been a central part of Andrew's repertoire for his whole career to date. In addition to Unsuk Chin, he has premiered and performed works by, among others, Deirdre McKay, Judith Weir, Anna Meredith, Julia Wolfe, Karen Tanaka, Betsy Jolas and Linda Catlin Smith.
As a chamber musician, Andrew has worked with the Belcea Quartet, the Vanbrugh Quartet, Emily Beynon, Krzysztof Chorzelski, Michael Collins, Benjamin Marquise Gilmore, Andrew Haveron and Daniel Hope.
Andrew has performed at most of the major UK venues, and at Merkin Hall, Brooklyn Academy of Music and Le Poisson Rouge in New York, the Venice Biennale, International Piano series at London's Southbank Centre, Piano Rarities Festival in Husum, Germany and in China, the Czech republic, Ireland, Japan, Lithuania, Spain, Taiwan and Canada.
In the next two seasons, among other concerts, Andrew will be performing at the Wigmore Hall (a two-piano recital with Danny Driver); the Huddersfield Contemporary Music Festival, New Music Dublin and Dark Music Days, Iceland, are all co-commissioners of two new major solo piano pieces for him, by the Irish composer Linda Buckley and the Icelandic composer Lilja María Ásmundsdóttir.
Andrew is professor of piano at the Royal College of Music, London, and at Goldsmiths, University of London.